Makinde vows to turn around fortunes of State hospitals.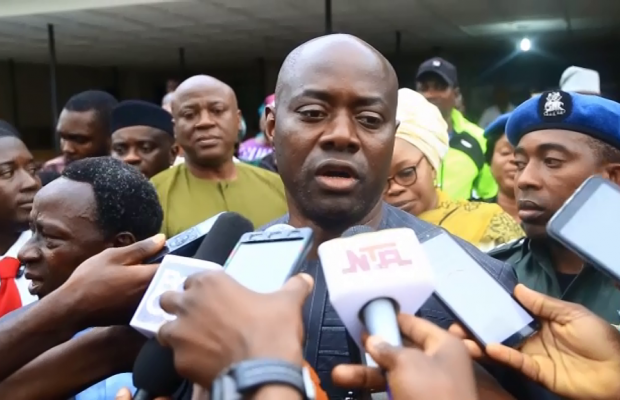 Oyo state Governor, Engr Seyi Makinde has expressed his readiness to turn Adeoyo Hospital to a world Class Hospital that will be conducive for patients to receive  quality treatment.
---
Makinde during an on the  spot inspection to the Adeoyo Hospital, Yemetu, ibadan, says the visit was to have first-hand information about the condition of the hospital and find the means of transforming it to a very high standard.

He explained that there is a need to improve the facilities in the hospital so as to make people have easy access to basic medical care.
Makinde noted  that health is one of the major  pillars that his administration rested on, it is  needed to be focused on as  it is known that health is wealth stressing that majority of the state hospitals are operating below expectations.

The Governor therefore, requested for the shopping list for the hospital that will make it more  effective to qualitative in terms of work delivery while he also promised to improve the staff welfare and make the hospital environment habitable for both workers and patients.