Customs Intercept 624 Bags of Rice and 214 Kegs of Petrol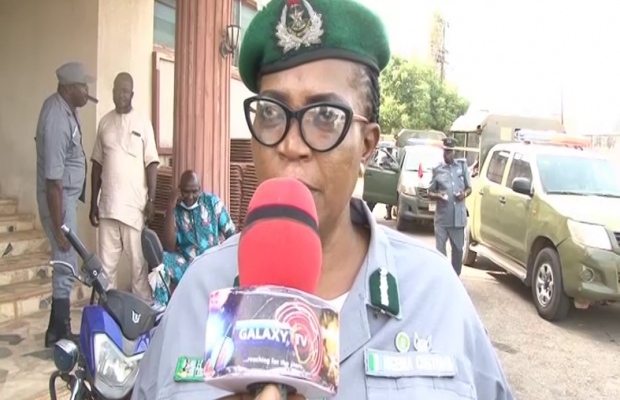 The Oyo/Osun Command of the Nigeria Customs Service has intercepted 624 bags of 50kg bags of foreign parboiled rice and 214 kegs of 25 litres each of premium motor spirit, otherwise known as petrol.
The Customs Area Comptroller, Hellen Ngozi while addressing Journalists on the post-Endsars activities of the Command put the duty paid value on the foreign rice at #27,033,240.09.
Correspondent Kunle Ojo reports that the Customs Area Comptroller disclosed that smugglers leveraged on the protest to perpetuate their nefarious activities along the border adding that such action is tantamount to risk against National Security.
According to the Customs Area Comptroller, the command has collected a total duty of #43,631,491,481.50 with an outstanding balance of #1,087,235,566 which could not hit the account due to some technical issues.
She declared the readiness of the command to curtail activities of smugglers in the command adding that all hands must be on the deck towards supporting the economic advancement policy of the federal government.
Ngozi declared that the 214 kegs of 25 litres of the premium motor Spirit will be auctioned as the proceeds will be remitted accordingly.
Other items intercepted by the command include Indian hemp, vegetable oil, used tyres, second-hand clothing, fertilizer, motorcycles cars, trucks, SUV among others.