Oldest mum in Africa puts to bed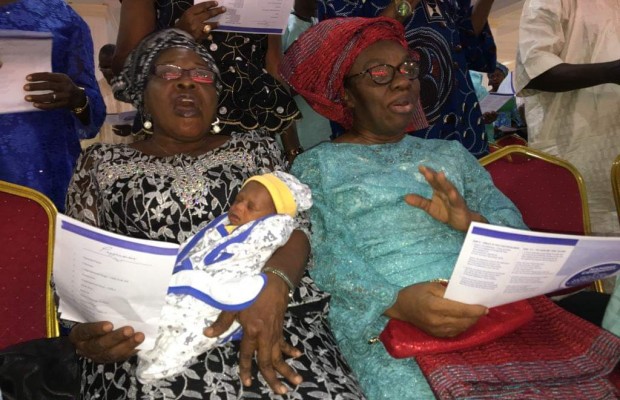 The last may not have been seen or heard in this world of science and technology as the family of Otubushin in Ogun state welcomed their first child after 40 years of marriage.
---
The elated couple would be the second oldest mum and dad in the world and first in Africa to have a baby at 66 and 70 years respectively.
 Like the biblical account of Sarah conceiving and birthing a baby in her old age continues to be a reference point in the world today,  66 years old,  Ajibola Otubushin's new status has swiftly dominated the Nigerian space following the arrival of her son.
Married to a retired University Professor,  Ajibola Otubushin says having been accomplished in other areas of life,  the issue of childbearing became a problem for her.
Encountered by different health challenges,  Ajibola says her unwavering faith in God kept her going.
While being interview by this medium on how they have been able to manage and cope with societal pressure, Ajibola speaks highly of her husband for staying through despite pressures from all quarters.
Commissioner for health, Dr Babatunde Ipaye says this feat should afford the people the opportunity to believe in the health services of the government and by extension the country.
Dr Ogunfunmilayo who led a team of doctors for the delivery noted that Mama Ajibola came to the hospital when she was 8 weeks pregnant and he managed it through till delivery.
He informed that the option of In-vitro fertilization is increasing as people's mindset are changing.
Baby Otubushin has since been christened according to their religious belief.