FG applauds Nigerian army for building equipment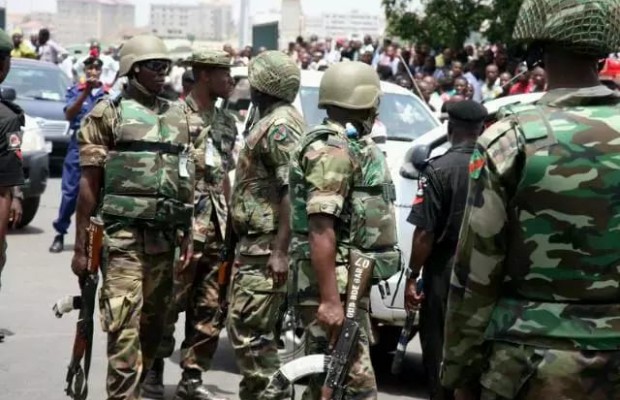 The minister of Science and Technology, Dr. Ogbonanyan Onu, has applauded the Nigerian Army for its board steps taken to be self-reliance in the area of research and innovations in the country.
---
The minister said this while inspecting some combat and support equipment showcased by the Nigerian Army at the Abuja international trade fair.
According to Dr. Onu, one of the key area that self-reliance is crucial is in national security which the Nigerian Army has consistently portrayed.
He said the efforts and achievement of the Army in its research development and innovation had raised hope for the country.
The minister, therefore, promised to collaborate and cooperate with the army as well as provide all the necessary support for the military to advance in its mandate.
While unveiling the equipment at the ongoing 2019 Abuja International Trade Fair, the Chief of Army Staff, Lieutenant General Tukur Buratai, said the aim of the initiative was to enhance its the Army's operational capability in the fight against insurgency.
The COAS said the initiative will also discourage importation of logistics into the country.
Among other equipment showcased were, 10 KVA fuelless generator which has the capacity to work for two months without service, Mines Resistance Anti Ambush protected vehicles, Ijodo tractor, Mobile Borehole Drilling Machine, Bulletproof Van, as well as uniforms.
All the equipment is locally produced by the army's Engineering Depot in collaboration with Defense Industries Corporation of Nigeria, DICON.