Imo: PDP Continues Protest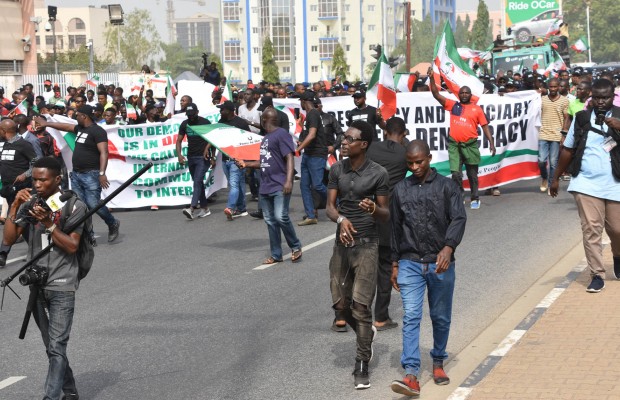 Leaders of the Peoples Democratic Party (PDP) on Tuesday, stormed the European Union and African Union embassies in continuation of their protest on the State of Affairs in the country.
The Abuja protest led by the Party's Deputy National Chairman (North), Senator Suleiman Nazif condemned the deplorable state of affairs in the country.
They presented petitions to the embassies, condemning the alleged injustice perpetrated by the Muhamadu Buhari-led administration.
They frowned at perceived electoral malpractices in the just gubernatorial elections in Kogi and Bayelsa ad well as the Supreme Court judgment in IMO State saying something must be done fast to rescue the country from the imminent collapse of law and order.
Members of the House of Representatives under the platform of the party and other stakeholders were among those who stormed the embassies