Ogun PFN sets agenda seeks responsible governance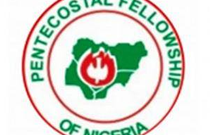 Towards ensuring that Nigerians live meaningful lives, government at all levels has been urged to rise up to its responsibilities by providing the basic needs of her people.
---
The chairman of the Pentecostal Fellowship of Nigeria in Ogun State, Apostle David Otaru made this known in an exclusive interview with Galaxy News in Sagamu, Ogun State He said members of the public have roles to play in the delivery of good governance; hence the need for everyone to participate actively.
Apostle Otaru, however, urged government at all levels to carry out projects that will be beneficial to the masses rather than engage in material gains. 
In his special Christmas message, the cleric urged Nigerians to imbibe the core values of love, stressing that Christians must be willing to demonstrate love as it is the reason for the season. He, however, urged Christians to keep hope alive on whatever challenges they may be facing, by trusting God.