Military Pension: Retired Soldiers Call On the President to Intervene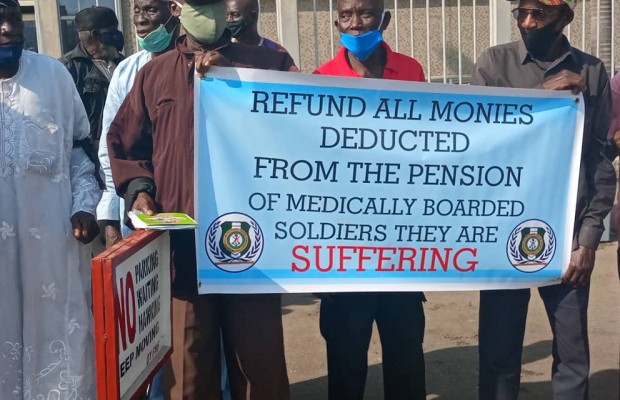 Veterans of the Nigerian Armed forces have called on the federal government to refund the money deducted from the pension of medically discharged soldiers.
President of the ex-servicemen and family welfare Association Anthony Agbas made the appeal while leading a peaceful protest in Abuja, Wednesday.
The protesters who were seen carrying placards demanding that retired soldiers be placed on pension payroll as they have served and fought civil wars to unite the country, further appealed for the payment of all retired officers of the Armed forces who are still alive.
The convener further demanded approval of the inclusion of retired officers who are not on the pension scheme.
Mr Anthony Agba also called on President Muhammadu Buhari to intervene to ensure quick resolution of the pension crisis