Insecurity: Troops Doing Well In Various Operations across the Country - Defence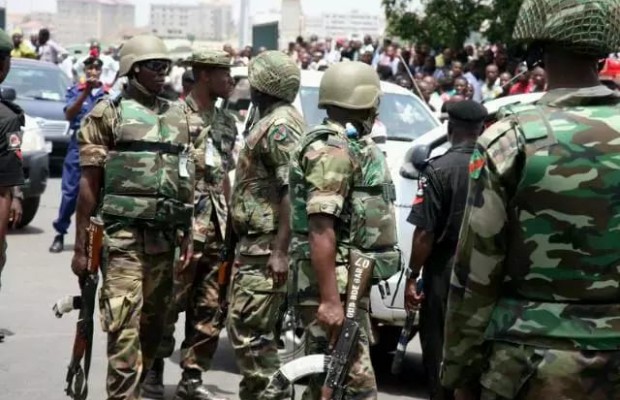 The Nigerian military has reaffirmed its commitment to achieve sustainable peace and to ensure normalcy to all troubled zones in the country.
Acting Director of Defense media Operations, Brigadier General Bennard Onyeuko who gave the assurance while addressing Journalists in Abuja on Thursday, said the armed forces remain resolute in their operations and engagements in all theatres of major and subsidiary operations leading to the death of several insurgents.
Giving a separate account of the operations of different formations of the military, General Onyeuko said troops conducted various operations involving anti-piracy, anti-illegal oil bunkering, anti crude oil theft and anti-pipeline vandalism with successful results.
Also in the air, he said comprehensive air operations which include air patrols, intelligence surveillance and reconnaissance missions, offensive airstrikes, search and rescue operations were also conducted with heavy blow dealt to criminal elements.
Onyeuko appealed to Nigerians to support the efforts of the Armed Forces and other security agencies by providing credible and timely information that will facilitate proactive engagements to address all emerging security threats.