Abiodun Inaugurates Electoral Commission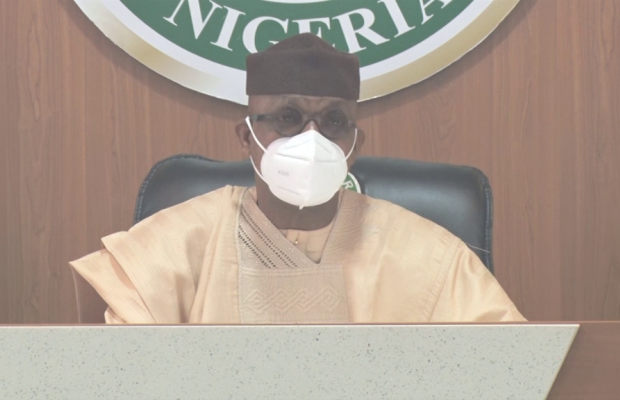 Ogun State Governor, Dapo Abiodun, has sworn-in the chairman and members of the State Independent Electoral Commission with a promise to leave behind a vibrant democratic arrangement that would outlive his administration.
Speaking at the swearing-in ceremony held at the Executive Council Chambers, Governor's Office, Oke-Mosan, Abeokuta,  Abiodun underscored the need for the body to exercise restraint and uphold high ethical standard to midwife a local government system based on the principles of fair, credible and democratic electoral process. 
The governor said the inauguration was a symbolic demonstration of his administration's commitment to ensure democratic dividends get to the grassroots through electoral processes at the local government level.
Abiodun maintained he would continue to provide a conducive environment for the conduct of a free and fair election at the local government, calling the Commission to put in place effective machinery to ensure the people at the local government are provided an adequate platform to exercise their right in electing their leaders.
Responding on behalf of other members, the Chairman of the Commission, Babatunde Adetona Osibodu stated that the commission under his watch would serve with humility, adding that members of the commission recognize the responsibility placed on them and are ready to succeed as a team.
Correspondent John Felix reports that other members of the Commission are; Olatunji Isaac Akoni, Omolaja Tajudeen Soyeolu, Ayodele Bankole, Olugbemisola Onasanya and Remilekun Olaopa.