Gunman storms Texas church, kills 26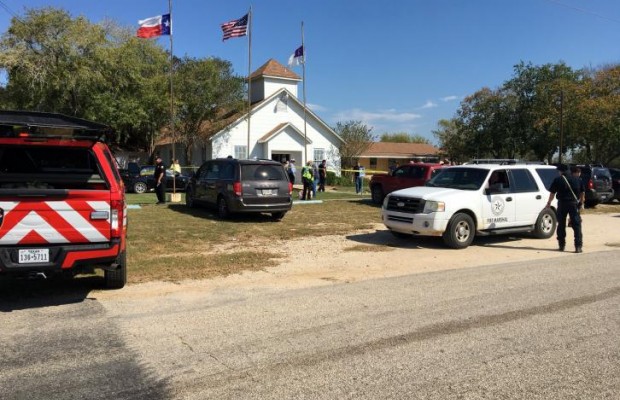 A gunman with an assault rifle stormed a church in rural Texas on Sunday, killing at least 26 worshippers and wounding 20 others in a rampage to be notched into a litany of mass shootings that have plagued the United States in recent years.
---
The lone suspect, dressed in black tactical gear and a ballistic vest, drove up to the white-steepled First Baptist Church in Sutherland Springs during Sunday morning services and started firing inside. He kept shooting once he entered, killing or wounding victims ranging in age from 5 to 72 years old, law enforcement officials told a news conference.

Among the dead was the 14-year-old daughter of Pastor Frank Pomeroy, the family told several television stations.

The gunman was later found dead, apparently of a gunshot wound, after he fled the scene.

"We are dealing with the largest mass shooting in our state's history," Texas Governor Greg Abbott said at the news conference. "The tragedy of course is worsened by the fact that it occurred in a church, a place of worship where these people were innocently gunned down."

The massacre appeared to shake the close-knit community to its core. About 40 miles (65 km) east of San Antonio in Wilson County, Sutherland Springs has fewer than 400 residents.
Source: Reuters