We won't back down- resident doctors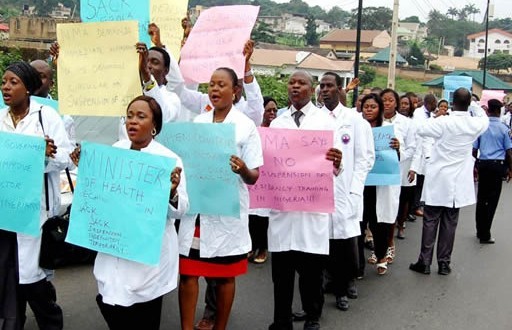 The National Association of Resident Doctors of Nigeria has vowed to continue the ongoing nationwide strike until the government is ready to meet their demands.
---
At the University College Hospital (UCH) in Ibadan, members of the association have complied with the directives from their national body as they have withdrawn their services at the hospital, a development that has put patients under undue stress.

Speaking with Galaxy News on the action, the President of the association at UCH, Dr. Segun Olaopa says residents doctors are not ready to back down on the strike this time around no matter the level of intimidation and blackmail.

While decrying the inconsistency on the part of government on the agreement with the Doctors, Dr. Olaopa says the Association is tired of the approach saying his members are also part of the society and share in the agony facing other Nigerians.

He promised that the Resident Doctors will participate in the meeting scheduled for tomorrow and equally review it outcome in order to determine the way forward.
Reports by Kunle Ojo