Senate Tasks FG on Patronage of Local Syringe, Needle Manufacturers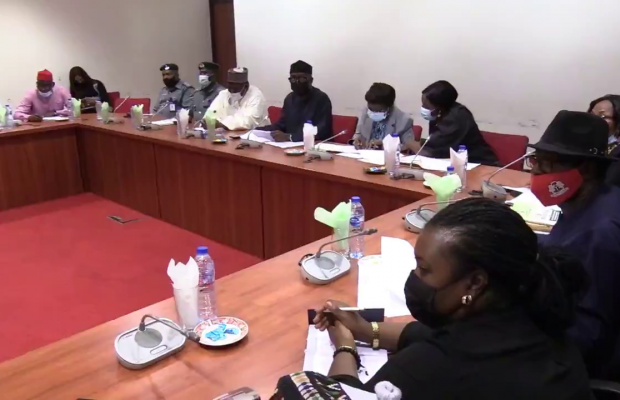 The Nigerian Senate has mandated the Health Ministry to make it mandatory for the country's hospitals to use locally manufactured needles and syringes, harping on the urgency for a policy to be in place in that direction.
Galaxy's Godfrey Eshiemoghie reports that this was the thrust of a session by the Senate Committee on Health involving the Health Ministry, the Customs Service, the Food and Drug Regulatory Agency NAFDAC, the Ministry of Industry, Trade and Investment as well as local manufacturers of needles and syringes.
This session is a sequel to a motion by Kwara Central Senator, Ibrahim Oloriegbe, on the need to regulate manufacturing, importation and the use of syringes and needles to protect the lives of Nigerians and the country's economy.
In his submission, Minister for Industry, Trade and Investment, Okechukwu Enelamha, said the policy on the use of locally manufactured needles and syringes is currently in the works.
Other stakeholders including the Health Minister and Director General of NAFDAC gave their take on some of the key bottlenecks that have hampered local manufacturers.
Nigeria currently has an installed local capacity of 1.9 billion syringes whereas it actually requires 2.5 billion syringes to meet the country's demands.