Juliet Ibrahim and Iceberg Slim Endless Bickering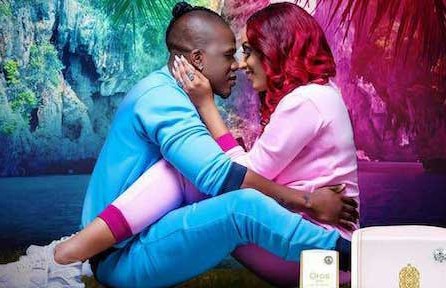 It is no longer news that Ghanaian actress, producer Juliet Ibrahim, and Nigerian rapper Olusegun Olowookere (Iceberg Slim) dated from 2016 and broke up in 2018. It was a highly publicized relationship.
They constantly inundated fans and all those who cared to know with pictures, 'baecations'; they even got matching tattoos. When the relationship came crashing like a pack of poorly arranged cards sometime in 2018, Nigeria and Ghana's social media space went into a wide frenzy.
Juliet Ibrahim since the crash constantly posts still posts cryptic messages on her social media page insinuating that iceberg slim cheated and disrespected her. Trust fans who constantly bash and shame her ex! Iceberg Slim has since apologized! In 2019, via an IG post, he openly apologized to her for his wrongdoings which led to their failed relationship. "I lied, I cheated, I took your love for granted..." he wrote among other things. The bashing continued while Juliet Ibrahim continued with the cryptic posts.
Again in 2020, tired of being called out for cheating, Iceberg Slim retorted " All I did was cheat, I did not kill anyone" Lol!
Juliet a few days ago dropped another shade on Instagram, when she wrote on a post, "my mood when I realise that your only claim to fame was dating me". This left many wondering how long it will take for the ex's to move on? Could this be an indication they are still in love? Or could this be a clear explanation of the saying; 'there is a thin line between love and hate'. When will these exchanges between Juliet Ibrahim and Iceberg Slim end? One thing seems clear though, Juliet Ibrahim and Iceberg Slim are unlikely to become friendly ex's.