Top Five Stylish Male Celebrities In Nigeria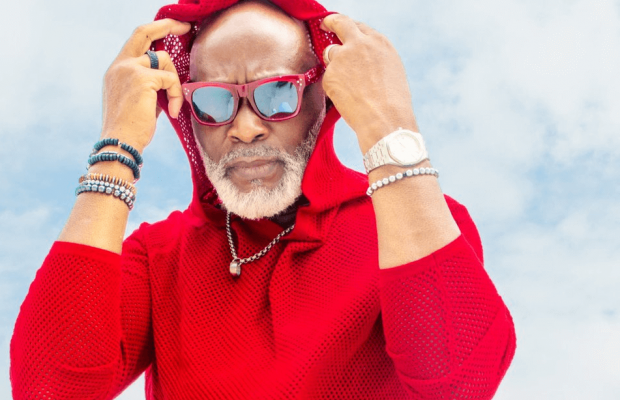 Written By Fiona Gilbert
A person's style determines who he is, which is why majority pay a great deal of attention to their outfits because it has a lot of effect on how they are addressed. When we say majority, in this case, we mean public figures and celebrities. Some Nigerian celebrities have carved a niche for themselves as fashion icons and trendsetters seeing as they never fail to impress fans. And at the helm of affairs are the top 5 stylish male celebrities in the Nigerian entertainment world.
5. UTI NWANCHUKWU
 When he first appeared on Big Brother Africa season 5, little did we know that he would feature on Italian Vogue list of best-dressed men in Nigeria in 2016, and till date the TV host, model and Actor has been a fashion force worth reckoning with. With his trademark dreads and top-notch confidence, worthy of a man of his status, Uti is never afraid to play with colours.
4. ADEKUNLE GOLD
The number one promoter of "Made in Nigeria" brands should definitely be awarded to Adekunle Gold.  The urban high-life singer is known for his unique and Afrocentric style. You may not know this but Adekunle Gold was actively into fashion designing before making his way to the forefront of the Nigerian music scene.
3. DENOLA GREY
The fashion enthusiast and influencer whose real name is Denola Adepetun made a name for himself in the fashion world in 2014 and has since been changing the perception of men's fashion in Nigeria. Denola has an easy way of getting all decked up without having to do much and we can't take our eyes off his branded Retro style. Nominated as one of the top three best-dressed male celebrities at the Africa Movies Viewers' Choice Awards 2020, The media Personality, Denola is known to bring out the best looks on red carpets at any events he graces.
2. RICHARD MOFE-DAMIJO
Rich, classy, stylish and fashionable: These are Four words which perfectly define Richard Mofe-Damijo. The 59- year old popular Nollywood actor, is known for his classic fashion style, which is often accompanied by a well-trimmed kinky grey beard. Don't even get me started on his well-trimmed body figure, which fits into any type of clothes, ranging from cut-size suits to traditional attires. He certainly deserves some accolades for maintaining such a trim figure.
1. EBUKA OBI-UCHENDU
 Heck yes! We saved the best for the last. There would be no list without the inclusion of Ebuka Obi-Uchendu. Ebuka became a fashion sensation with his classic Agbada appearance at BAAD 2017 (Banky & Adesua Wedding). In fact, his fashion style to the wedding actually trended more than the wedding itself. He has consistently shown class, sophistication and always makes a statement with his fashion sense till date.
The TV host and Lawyer is blessed with a tall and toned figure that makes it easy for him to fit in perfectly into any style of cloth; both traditional attires and corporate wears and he never fails to make a statement with his style.