Whistle-blowing policy: protection for whistle blowers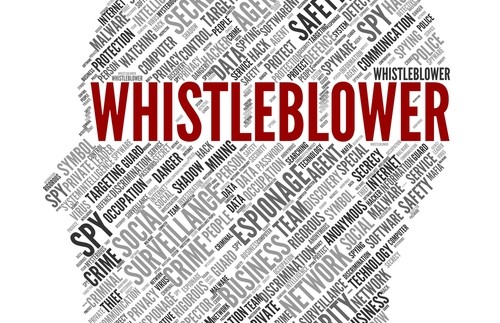 As the Nigerian govt. continues to record notable gains in the newly introduced whistle-blowers policy by way of recovery of looted funds, a call has been made for adequate protection for the whistle-blowers.
---
This is a call made by Auwal Ibrahim Rafsanjani, the Executive Director of the Civil Society Legislative Advocacy Centre (CISLAC) in a chat with Galaxy News correspondent Godfrey Obemeata in Abuja.
Mr. Rafsanjani said the inherent risks involved in exposing acts of corruption by people in high places are enormous for any citizen to bear alone, hence the call for a legal framework that will provide a safety net for all those willing to come forward to volunteer information that will help recover looted funds.
The whistle-blowing policy, by way of providing incentives, makes the whistle-blower entitled to receiving maximum five percent of the total amount recovered.
But that in itself could make it prone to abuse, and as such Auwal Ibrahim Rafsanjani suggested adequate training for existing and would-be whistle-blowers.
The Nigerian governement has repeatedly told the media that its recent successes in discovering looted funds amounting to of billions of naira was due to information from whistle-blowers.