Effects of xenophobic attacks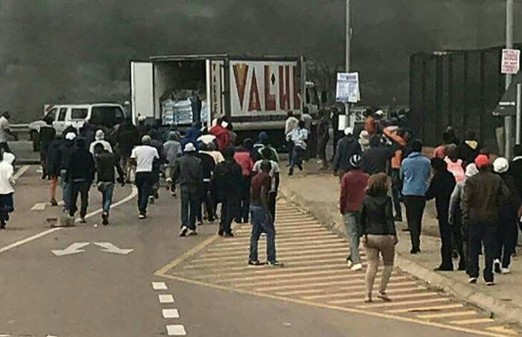 The last few weeks have been dominated by news of attacks on Nigerians and other Africans in South Africa, while the South Africans claim they are on a clamp down on prostitutes and drug peddlers. The attacks have not been good news for bilateral relationships between African countries.
---
In its 2007 report, the African Peer Review Mechanism (APRM) of the African Union stated that "despite the solidarity and comradeship between black South Africans and the rest of the people of sub-Saharan Africa during the decades of struggle against apartheid and for liberation, foreigners, mostly of African descent, are being subjected to brutality and detention. Xenophobia against Africans is currently on the rise and should be nipped in the bud".
Ten years after, xenophobic violence in South Africa has assumed epidemic proportions, punctuated by moments of exceptional viciousness. In the past two weeks, many South African nationals have taken the law into their hands and exacted brutal justice on Nigerians and some other foreign nationals on the flimsiest of evidence. At the last count, some 34 shops belonging to immigrants were looted in Pretoria, South Africa's capital.
READ ALSO: Customs justifies right to raid warehouses

Many unemployed South Africans have accused foreigners of taking their jobs and a local group actually marched last Friday to signal their indignation, particularly against Nigerians. The recent attacks were serious enough for some youths in Nigeria to attempt a reprisal as they invaded the MTN office, South Africa's mobile giant company, in Abuja but were successfully repelled by the police. The youths have threatened to shut down South Africa's owned businesses in Nigeria in a clearly misguided act of retribution.
While the attacks continued, the Federal Government through the Special assistant to the President on foreign affairs, Abike Dabiri said the Federal Government is taking necessary steps to provide adequate security for Nigerians in South Africa while working with South African Government to end further occurrence of attacks.
Now that Nigerian residents in South Africa feel sufficiently threatened enough to alert our government on their fears, it is time to act to save them. But it is also in the interest of South Africa to protect our citizens from what has become hate mongering since they have far more to lose should there be a reciprocal response from the Nigerian authorities as many of our citizens are now openly canvassing.