Uzodimma says Ihedioha's Return to Court, Exercise in Futility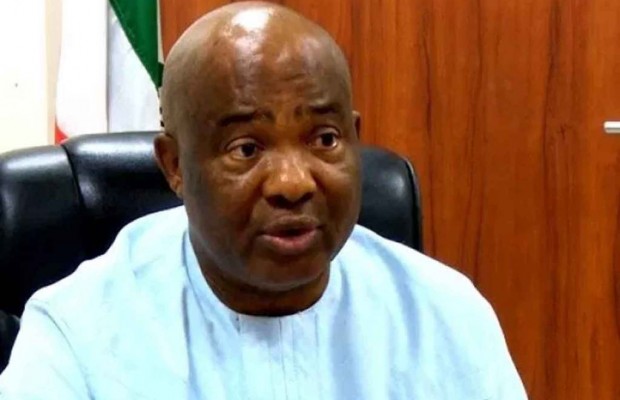 Imo state governor Senator Hope Uzodimma says chief Ihedioha's return to the supreme court to seek an explanation for the January 14, 2020 judgment was an exercise in futility.
Honorable Emeka Ihedioha had approached the apex court, on advice from his legal team,  for a possible reversal of the judgment that ousted as governor.
But speaking after a brief meeting with President Muhammadu Biuhari at the presidential villa Abuja, Friday, the governor described ihedioha's action as a waste of time as the deadline set for determination of election matters at the court has elapsed.
It was the first meeting the new governor with the president since he was declared the winner of the 2019 gubernatorial elections in Imo state.
The governor who arrived the seat of power at exactly twelve-thirty pm, headed to the office of the president accompanied by the national chairman of APC Adams Oshiomole.
Elated president Buhari welcomed the governor, congratulated him and wished success in his administration.
Done with the meeting, the governor who addressed state house correspondents said he will embark upon three 'R's of Reconstruction, Recovery, and Rehabilitation as a rescue mission in the state.
He blamed his predecessor for going back to the supreme court for an explanation of their judgment.
Uzodimma and the APC national Chairman blamed INEC for the sudden change in Imo state saying INEC must remain neutral in elections to avoid recurrence.
The governor also promised to prioritize education, fight against insecurity, develop the agricultural and manufacturing sectors.
The governor said he has cut down the running cost of his office and forfeited his security volt to enable him to pay workers' salaries as and when due.