We Will Not Force Infectious Diseases Bill on Nigerians - Reps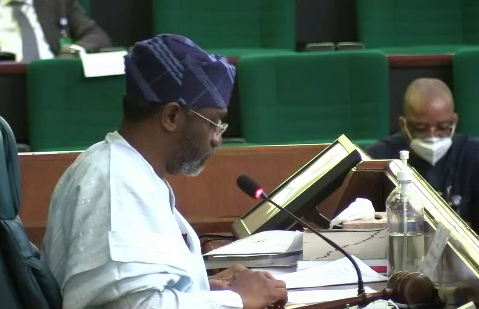 Speaker of the House of Representatives, Femi Gbajabiamila says the Control of Infectious Diseases Bill was conceived in the best interests of the Nigerian people and no one else.
The Speaker said the allegation that the Bill is a sinister attempt to turn Nigerians into guinea pigs for medical research while taking away their fundamental human rights was far from the truth.
Addressing honourable members at the resumption of the plenary session on Tuesday, Gbajabiamila said since the introduction of the Bill a week ago, there has been a barrage of criticisms against it, with allegations of sinister motives.
He said the House will subject the Bill to a public hearing where Nigerians from all walks of life would be given the opportunity to contribute to the draft law.
The Speaker said as representatives of the Nigerian people, members of the House would never contemplate doing anything that would jeopardize the wellbeing of the citizens.
He added that the move to enact the law was due to the obsolete nature of the current framework for the prevention and management of infectious diseases in the country
He said implying that the house was induced to hastily passed the bill was unpatriotic
The speaker said further that the current law severely constrains the ability of the Federal Government of Nigeria and the Nigeria Centre for Disease Control (NCDC) to take proactive action to prevent the entry into Nigeria of infectious diseases and the management of public health emergencies when they occur.
He said as the number of those currently infected by the coronavirus continues to rise alongside the number of those who have died, there is no timeline for when the disease will pass, "and nobody can predict when the next public health crisis will occur, just as nobody predicted the present predicament which is the reason for the bill.
The Speaker added that citizens may sometimes disagree with the how and the why of policy proposals, but that the parliament of the people is not an echo chamber.
Correspondent Nnabuchi Okey Nnabuchi reports that the speaker, however, said the Control of Infectious Diseases Bill will be put forward to a public hearing where stakeholder contributions will be sought to make improvements to the Bill before it is reviewed and debated by the Committee in charge.