Senate Seeks Audit of N758Billion Service Wide Vote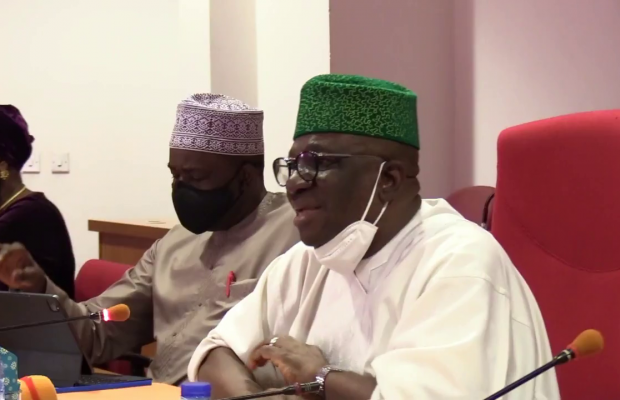 The Senate has asked the Acting Auditor-General of the Federation, Aghughu Adolphus, to conduct a comprehensive audit of roughly N758 billion expended as Service Wide Vote in the last six years on Federal Government expenditure.
Senate Committee on Public Accounts noted that the Service Wide Vote meant to cover for shortfalls in the capital and recurrent expenditure constitutes the biggest source of fraud in the country, adding that allocation in the National budget since 2015 remain unaccounted for.
The Senate panel chaired by Matthew Urhoghide gave the marching order as it screened the Presidential nominee for the position of Auditor-General of the Federation.
The Committee Panel charged the nominee to go after "big spenders" like the Nigerian Port Authority (NPA), Central Bank of Nigeria (CBN), the Armed Forces and the Nigerian National  Petroleum Corporation (NNPC) and ensure that their financial statements are thoroughly scrutinized.
On his part, Mr. Adolphus said the Office of the Auditor-General functions as stipulated in the country's constitution.
On timely reporting of annual audited reports, the Senate panel faulted delays by the Accountant General to furnish the Auditor-General with financial statements blaming that for slowing down auditing processes.`