Reps declares support for People with Disabilities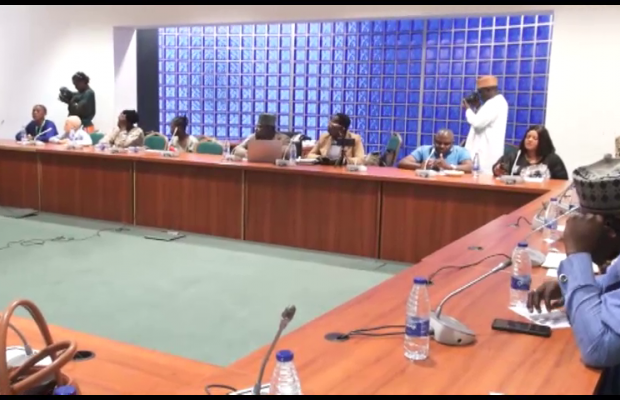 The Chairman of the House Committee on Disability, Hon Bashiru Dawodu has declared the support of the committee for full implementation of the Persons With Disabilities (PWD) Act.
Dawodu made the pledge on Monday at a meeting on children with disabilities and Disability Act (2018) which was titled "Every Child, Every Right."
He said, there are still issues of discrimination against PWD saying that plans are ongoing to re-enact the law for stiffer penalties.
The lawmaker acknowledged that there is a huge lacuna in the PWD Act and that amendments alone will not address all the challenges adding that, the Child's Right Act needed to be amended to include the concerns raised by the community.
The Executive Director, Women and Girls with Albinism Network, Ms Constance Onyemeachi said children with albinism are first targets of rape and child trafficking.
Onyemeachi said those children have difficulties going to schools, as they face series of challenges in classrooms, seeing the board, and sometime abuse from teachers and other children.
Also, Mr Job Napoleon, a disability and right advocate said there is lacuna between the National Child Act and PWD Act adding that children with disabilities are excluded in the educational system.
Mrs Juliet Osasumwem-Eboigbe told the committee she has a child with intellectual disability and it is very difficult and expensive to deal with.