Fashola Dismisses RCCG's Petition against FG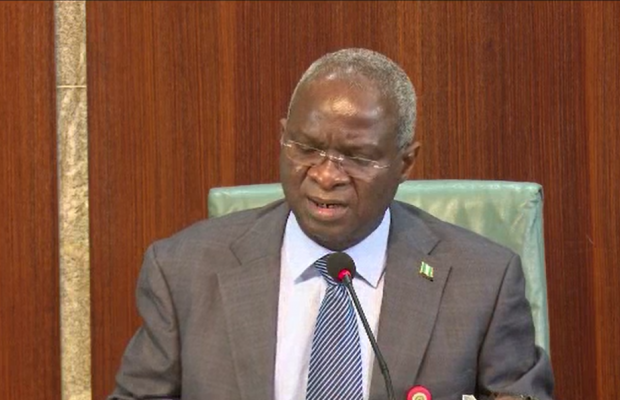 The Ministry for Works and Housing has dismissed a petition before the Senate alleging fraudulent payment of N151 Million to a contractor, Cartil Construction Nigeria Limited for a road project executed by the Redeemed Christian Church of God.
Galaxy's Godfrey Eshiemoghie reports that the Ministry at an investigative hearing before the Committee on Ethics, Privileges and Public Petitions, Thursday dismissed the said petition by Pastor Niyi Adebanjo, on behalf of the General Overseer of the RCCG, Pastor Enoch Adeboye as being inconsistent.
The Minister for Works and Housing, Babatunde Fashola, clarified to the Committee panel that the said reimbursement was done by the Ministry in 2011 and not between 2016 and 2019 as alleged.
Mr Fashola maintained that the construction firm got the contract in line with the provisions of the Public Procurement Act.
On his part, the petitioner, Pastor Niyi Adebanjo, apologized to the Minister for the inconvenience the petition may have caused while insisting on the refund by the Contractor.
In their separate submissions, a cross-section of the Committee panel urged the government to go after the money paid to the contractor.
The RCCG had purportedly paid N188.4million for the rehabilitation of the Ife-Ifewara Road, Osun State as its corporate social responsibility.