Police Arrest 13 Suspects for Robbery, Cultism and Dealing in Fake Currency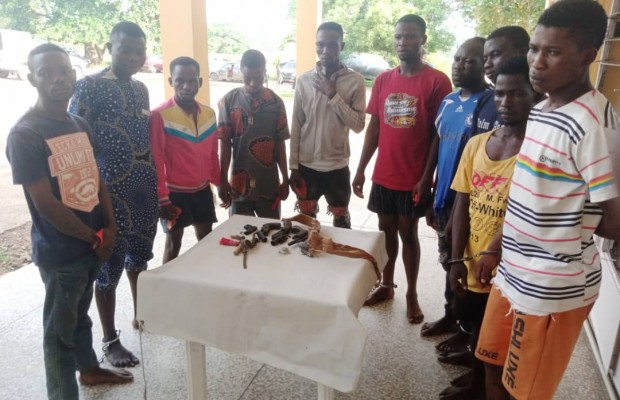 Officers of the Oyo State Police Command have arrested 13 suspects for armed robbery and cultism.
12 of the suspects were arrested for armed robbery. According to police sources, the monitoring units of the state command while on surveillance nabbed the suspects in Oyo town and its environs.
The hoodlums were arrested in their secret hideout while planning to unleash another round of Mayhem on innocent citizens in that axis.
Preliminary investigations by officers of the command revealed that they belong to the infamous Eiye Confraternity and were on a quest to establish supremacy in the area. 
The command says comprehensive investigations are ongoing to arrest fleeing members of the group.
The last suspect, identified as Ibrahim Adewale, leader of a 2 man syndicate whose mode of operation was to deposit counterfeit naira notes with unsuspecting Point of Sales (POS) operators and then withdraw from another in close proximity through the help of his partner.
Luck ran out of luck on Wednesday as the Ninety-Eight (98) pieces of a thousand naira note deposited was immediately discovered.