Oyetola Renames LAUTECH Teaching Hospital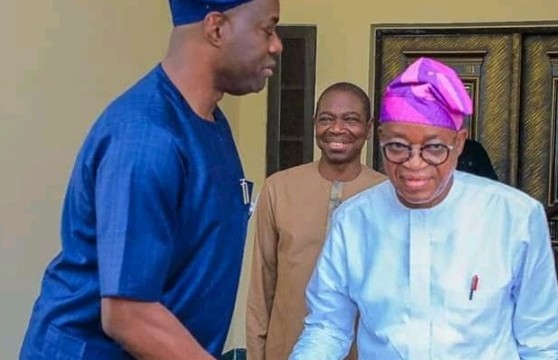 Osun State Governor, Gboyega Oyetola, has directed the Osun State University to immediately take over and rename the College of Health Sciences and the former LAUTECH Teaching Hospital in Osogbo
The development is a sequel to the separation of joint ownership between Oyo State and Osun state on the ownership of the Ladoke Akintola University of Technology (LAUTECH), Ogbomoso
The Osun State government made the disclosure in a press release issued by Folorunso Oladoyin Bamisayemi on behalf of the Osun LAUTECH Committee under the chairmanship of Professor Olu Aina.
The state government disclosed that Osun State University has been directed to take over the College of Health Sciences and the former LAUTECH Teaching Hospital, Osogbo.
This new development, it said, will complement the main teaching hospital that is under construction and donated by Mr and Mrs Modupe and Folorunso Alakija.
The government declared that all consultants and other staff of the College of Health Sciences, as well as the Teaching Hospital in Osogbo, are assured of job security under the new arrangement, as nobody will suffer a loss of job or income as a result of the separation of ownership.
The statement also advised staff and students of Osun extraction in Ogbomoso campus of LAUTECH to please remain there in Ogbomoso as their interests have been well protected by the MoU signed by the two governors.
Osun state government declared that there is no reason for any staff to panic as their rights, privileges and duties will be dictated by the terms of their contract of employment.