N13.58trn: Buhari May Sign 2021Budget Estimates Today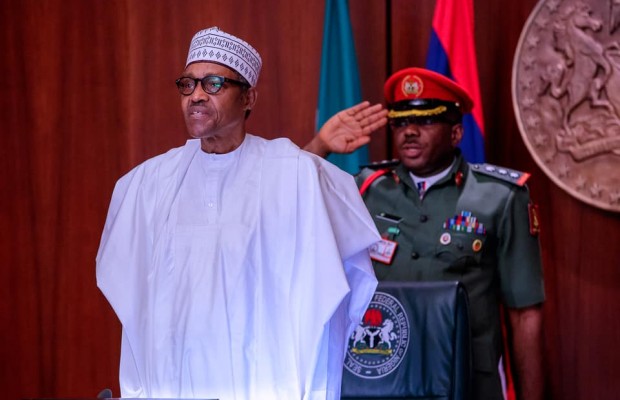 Barring any last minute change in plans, President Muhammadu Buhari is expected to sign the 2021 budget estimates into law tomorrow, Thursday December 31, 2020.
Correspondent Nnabuchi Okey Nnabuchi reports that the legislature passed the Appropriation bill last week and the President may append his signature to the budget estimates of N13.588trillion at eleven o'clock in the morning.
The presidential accent which is coming on the eve of 2021 is expected to herald robust economic activities in the New Year, despite the effects of Covid-19 and downturn in oil prices which is believed to have plunged the country into recession. 
All these economic projections for 2021 also saw President Buhari vowing to tackle inflation aggressively in the New Year, with a stern warning to the Central Bank of Nigeria not to release forex for food importation under any guise.  
Recall that the upper chamber of the National Assembly recently passed the budget estimates but shored it up from the N13.08 trillion originally presented by President Buhari in October, 2020 to N13. 588trilion.
Part of the excuse adduced for increasing the budget was the late receipt of spending from the executive.
Breakdown of the budget shows that  a total of N496.528 billion was  approved for statutory transfer, including an approval of N3.324 trillion for debt servicing.
Further breakdown revealed that N4.125 trillion was earmarked for capital expenditures while N5.641 trillion is earmarked for recurrent expenditure.
The nation's main revenue earner, Crude Oil prices was benchmarked at $40USD Per Barrel; with daily Crude Oil Production projected at 1.86mbpd; Exchange Rate was fixed at N379/US$; and Gross Domestic Production (GDP) Growth Rate pegged at 3.00 percent.