Mutilated Currency: EFCC Charged to Investigate Activities of Operatives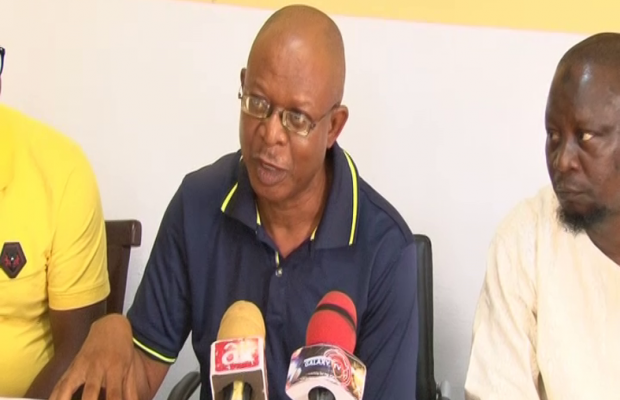 Some ex-staff of a commercial bank in Ibadan accused of defrauding the Central Bank of Nigeria (CBN) in the sum N8B mutilated currency scam have called on the Economic and Financial Crimes Commission (EFCC) to investigate the activities one of its operatives, Hammadama Bello. 
The ex-bankers who claimed that Bello victimized them for the offence they were not involved in alleged that officers of the anti-graft commission collected the sum of three million Naira (N3m) from six of them who were alleged in the currency scam 
Recall that the Economic and Financial Crimes Commission (EFCC) has said that the claims by the ex-bankers that EFCC investigators pressurized them to pay a bribe of N96 million for their release on bail, is untrue. 
Correspondent Kunle Ojo reports the ex-bankers while speaking with Journalists in Ibadan insisted that investigator collected five hundred thousand Naira from each of them before they were allowed to go on Christmas with their families in December 2014. 
The accused persons who said they are still standing with the affidavit they swore at Federal High Court in Ibadan, maintained that their inability to pay N12m each as a bribe made them victims of abuse while in detention.
The ex-bankers added that they had no case to answer, as they alleged that the people who were accused in the CBN report are still living a normal life because they had bribed Bello. 
They urged the Economic and Financial Crimes Commission, the Nigeria police and other security agencies as well as other international human right organizations to investigate activities of the EFCC official in charge of their case whom they accused of collecting bribe to free accused persons.