FG Urged to Train Repentant Boko Haram Insurgents on Artisanship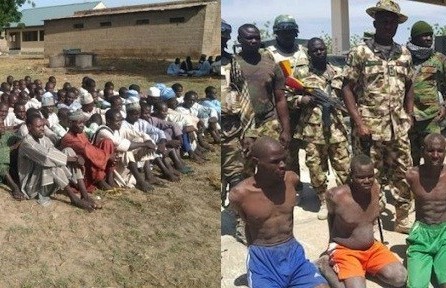 A retired general in the Nigerian Army Godwin Ugbo has advised the Nigerian government to train repentant and rehabilitated Boko Haram insurgents on artisanship and craftsmanship that will make them independent. General Ugbo while speaking during an interview in Lagos, however, cautioned the government against engaging or absorbing them into any of the security agencies in the country. He said though it possible for persons who have been radicalized due to the economic hardship and other peculiar personal experiences to repent, the government he noted should determine the countries of origin of each repentant member and thereafter repatriate non-Nigerians back.
Gen Ugbo who lamented the vast and porous nature of the borders in Nigeria noted it is difficult for agencies saddled with the responsibilities to man them, hence the constant influx of criminal elements into the country.
He noted that the Military has been overstretched in the fight against insurgency Nigerian urging government to find a lasting solution to the menace of terrorism.  Recall that a bill seeking the establishment of an agency for repentant members of the Boko Haram terrorist group was on Tuesday introduced in the senate. The bill sponsored by senator Ibrahim Gaidam aims at creating a national agency that would see to the deradicalization, rehabilitation and reintegration of repentant insurgents which has drawn the ire of some stakeholders in the country.