Customs Personnel Shot 5 Dead, Injured One in Iseyin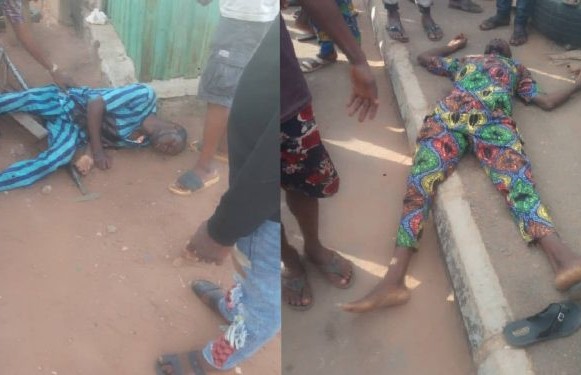 Five persons were shot dead in Iseyin on Thursday as men of Nigerian Customs Services shot sporadically in the town during a faceoff with some smugglers.
According to information gathered by our Correspondent, the incident happened when the personnel were after a Pathfinder jeep with some bags of rice in the town.
It was learnt that they started shooting after intercepting the smuggled goods coming through the borders when they got into the town.
Some of those hit by the stray bullets were residents out to enjoy Eid celebration and this has caused tension in the community as family and friends of those affected have started protesting.
Recall that indiscriminate shooting by the Nigerian Customs Personnel recently led to a face-off between them and members of the proscribed Nigerian Union of Transport Workers (NURTW), as the Chairman of the Union in Iseyin was hit by a shot from the Customs officers.
An unconfirmed report has it that the customs base in Iseyin has been touched by the angry mob in the town.
A source at the office of Oyo and Osun Command of the Nigeria Customs Service in Ibadan who confined the incident said the officers involved in the incident were from the Federal Operation Unit, based in Iseyin.
Sources in the town informed our Correspondent that no fewer than four vehicles were razed at the Iseyin base of the Nigeria Customs Service while normalcy has returned to the town.