Bayelsa Residents Express Displeasure over Continuous Voters Registration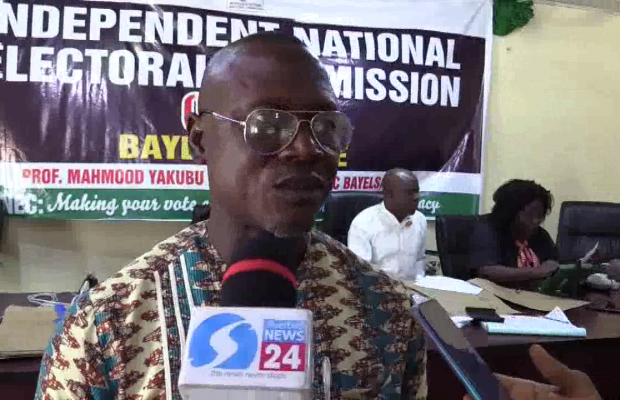 Some residents of Yenagoa the Bayelsa state capital have expressed displeasure over the ongoing INEC Continuous Voters Registration exercise in the state.
They stressed that the hour of manpower lost while trying to get registered at the Professor Mahmood Yakubu hall and the Commission's Local Government office in Yenagoa, is discouraging and unsatisfactory. 
Expressing their displeasure after spending hours in the process of capturing, they urged INEC to upgrade their system and increase manpower to reduce the number of hours lost in the process of trying to get registered in the new system.
The Mayor of Yenagoa City Council, Honorable Nimizuo Uroupaye, who was at the INEC office to observe the process, expressed satisfaction over the process as the head of INEC voter education spoke on their commitment. 
Our correspondent reports that the online Continuous Voters Registration Exercise, commenced on 28th of June 2021, while that of the physical verification for those that have finished the online registration commenced on 26th of July, and will run till June 2022.