President Buhari Cautions on ECOWAS Common Currency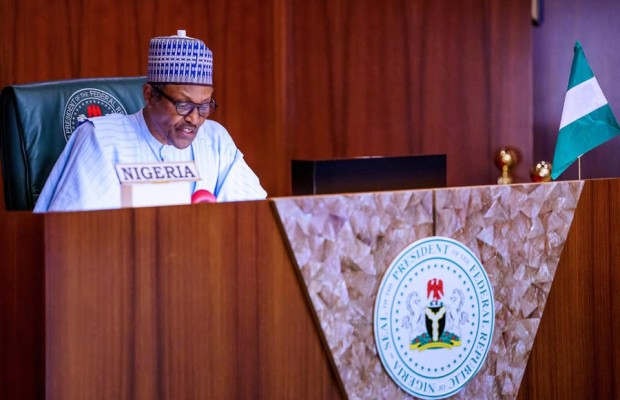 President Muhammadu Buhari on Tuesday cautioned that the ambition for Eco-regional currency could be in 'serious jeopardy,' unless member states complied with agreed processes of reaching the collective goal. 
President Buhari also expressed concern over the decision of francophone countries that form the West African Economic and Monetary Union (UEMOA) to replace the CFA Franc with Eco ahead of the rest of Member States.
The President delivered Nigeria's position on the new regional currency at a virtual extraordinary meeting of the Authority of Heads of State and Government of the West African Monetary Zone (WAMZ).
The meeting discussed the implementation of the ECOWAS Monetary Cooperation Programme (EMCP) and the ECOWAS Single Currency Agenda.
President Buhari, who assured ECOWAS leaders of Nigeria's commitment to the ECOWAS single currency, urged them to critically consider the recommendations made by the Convergence Council and take a common position to safeguard the West African Monetary Zone from the pitfalls of a questionable union.
He affirmed Nigeria's support for a monetary union with the right fundamentals, which guarantees credibility, sustainability and overall regional prosperity and sovereignty.
The Nigerian leader said the country also believes that given the potential contractions and even losses from the global Covid-19 pandemic, member states cannot but be too cautious about ensuring compliance with the set standards. 
 In the light of the caution raised by Nigeria and some other West African countries at the meeting, ECOWAS leaders resolved to convene an enlarged meeting of the regional bloc on the single currency issue.