DPR Seals Filling Station for Non-Compliance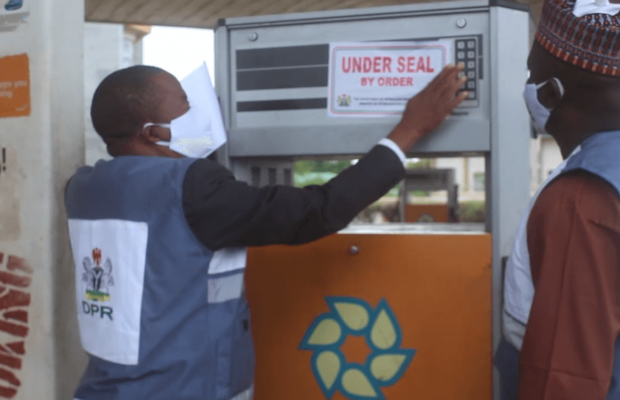 The Department of Petroleum Resources in Adamawa state has cautioned petroleum marketers in the state to comply with the government's new pump price or face the consequences of their action including the revocation of their licenses.
This warning was given by the Controller of DPR Adamawa while on an inspection tour of filling stations within Yola the Adamawa state capital.
According to him, despite ample time given, to enable filling stations to adjust to the new pump price as ordered by the federal government, many are yet to comply.
The Controller commends some of the filling stations for adhering to the regulations.
The Managing Director of Jezco Oil describes the government's decision to lower the pump price as a welcome development considering the sufferings of people due to Coronavirus and other forces.