Govt Advised to Encourage Vocational and Entrepreneurial Training for the Youth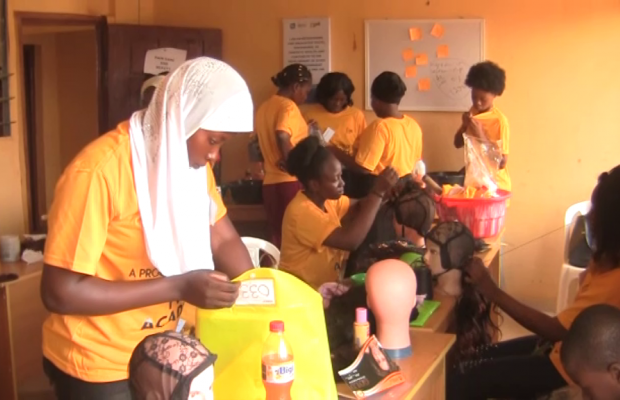 Governments at all levels in Nigeria have been advised to encourage vocational and entrepreneurial skills among the teeming youth in order to reduce the increasing rate of unemployment in the country.
A cross-section of participants at a four weeks Vocational training in Oyo stressed the need for more youth empowerment in order to curtail the menace of armed robbery, cultism among others.
Unemployment remains a general and a national problem not only in Nigeria but in other parts of Africa and it is a challenge to government at all levels with its attendants implications on families and the society at large.
It is a serious issue of concern to successive administration in Nigeria but with no solution in sight.
The reality of this and many more compelled a member of the Oyo state House of Assembly concerned with the increasing rate of unemployment in Oyo state to engage some youth in vocational and entrepreneurial training.
A cross-section of the participants described the initiative as a worthwhile avenue to escape from the idleness and hunger.
Others maintained that with the opportunity provided by the skills acquisition training will continue to make a living and move up in life.
To Hon. Seyi Adisa representing  Afijio State Constituency, unemployment remains a social problem that requires a multidimensional approach adding that any serious government must tackle the problem headlong.
He stated that with the training, participants will contribute in no small measure to the socio-economic development of Oyo state and Nigeria at large.
Participants were engaged four weeks in various aspects of vocational training such as hospitality, caregiving, facility management among others.