Customs Seizes over 2,115 Bags of Imported Rice, Cars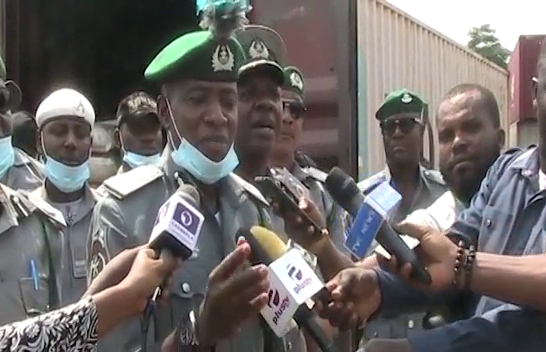 The Nigerian Customs Service Comptroller in Charge of zone F command Owerri   Yusuf Lawal, has warned Nigerians who are into importation of Rice and other contraband goods to desist or face the wrath of the law.
He made the remarks in Benin, the Edo state capital while briefing newsmen on the seizure of two thousand one hundred and fifteen bags of imported foreign rice, cars and contrabands.
Fielding questions from journalists, the comptroller stressed the need for Nigerians to encourage local production of rice rather than to engage in contrabands.
He estimated the seizure to be over three hundred million Naira, saying they were seized within November and December last year.
The comptroller also said they will not relent until contraband goods and other illegal items imported into the country are brought to a permanent stop.