COVID-19: Governors Endorses FG's 3-Month Economic Reopening Plan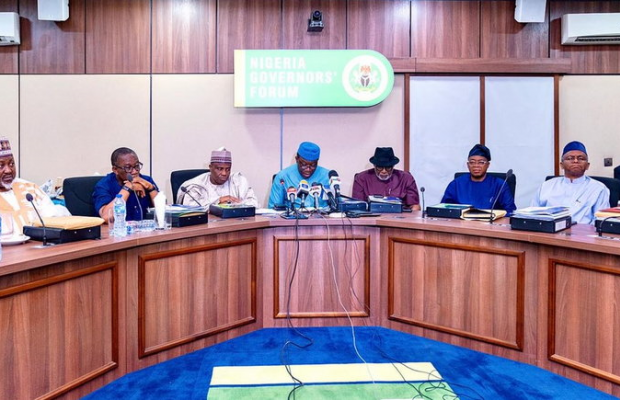 The Nigeria Governor forum has endorsed the development of a 3-month plan on reopening the economy by the National Economic Council Sub-Committee that will interface with the Presidential Task Force on COVID-19.
Chairman of the forum and Governor Of Ekiti, Kayode Fayemi made the disclosure at the end of the 9th COVID-19 teleconference meeting.
He said the sub-committee comprising the Governor of Delta as it Chairman, Ekiti, Lagos, Anambra, Kano, Bauchi, Plateau and the FCT Minister will see to the re-opening of the economy.
The chairman also said the committee to interface with the Ministry of Finance, Budget and National Planning, on the $1 billion COVID-19 crisis facility approved for the country by the African Development Bank (AfDB), to embark on the delivery of projects that will meet the needs of Nigerians during the coronavirus period, in such areas as health emergency assistance, agriculture and food security.
Fayemi maintained that the forum will continue to engage the Coalition Against COVID-19 to consolidate interventions on the distribution of palliatives to vulnerable Nigerians who have lost their means of livelihood as a result of the coronavirus pandemic.
The chairman encourages the Economic Sustainability Committee chaired by Vice President, Yemi Osinbajo, to incorporate the contributions of State governments in the Economic Sustainability Plan as a national response to the COVID-19 crisis.