We Need Supplementary Budget to Purchase COVID-19 Vaccines - FG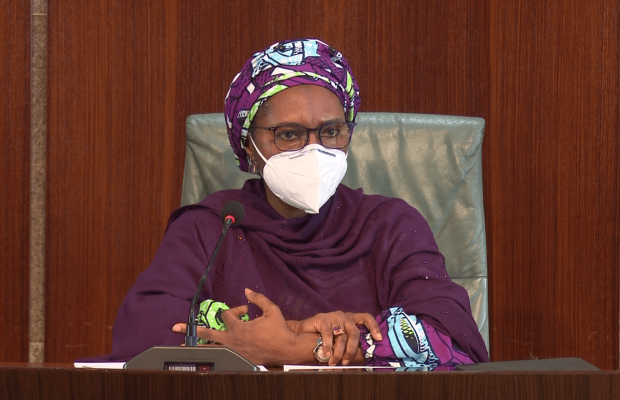 In the wake of the arrival of the COVID-19 vaccine in Ghana, the Nigerian government is making plans to raise funds for the purchase of the vaccine for the country.
Minister of finance, Budget and National Planning, Zainab Ahmed made the disclosure at the maiden ministerial briefing at the State House Abuja, Thursday.
Mrs. Ahmed said although provision for the COVID-19 vaccination was not made in the 2021 budget, the Government, due to its importance, is now considering a supplementary budget to bridge that gap and ensure that Nigeria gets enough vaccines for its citizens.
The Minister said the plan when concluded, will be presented to the president and National Assembly for approval and consideration.
She said the first trench of the supplementary budget meant for the COVID-19 vaccination will be in March this year. 
The minister also gave details of support facilities from the International Monetary Fund, the  African Development Bank and the World Bank.
She said while the country realized 3.4 billion US dollars from the IMF a total of six hundred million US dollars was also drawn from the AFDB.
She maintained that Nigeria's borrowing level remains moderate and not high adding that the country only needs to increase its revenue base to be able to enhance its debt to GDP obligation capacity.
The minister however pegged the total borrowing of the country as at 31 of December at 21.6percent of the GDP.