Strange Death: Oyo Govt Await Autopsy Report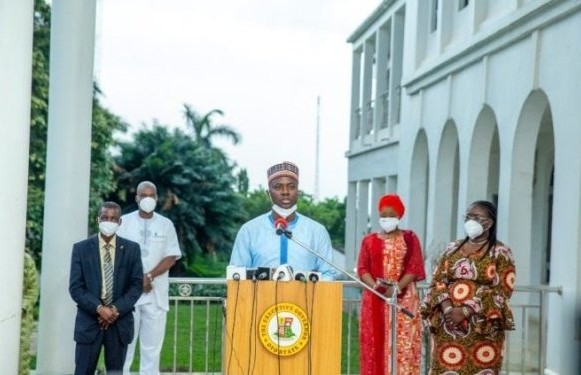 The Oyo state government says it is awaiting the reports of the autopsy conducted on Six persons that lost their lives to a strange disease in Lagelu Local government area of the state on Monday.
The Commissioner for Health in the State, Dr. Bashir Bello in a telephone conversation with our Correspondent in Ibadan said the government received the news of the deaths with shock and disbelief.
He added officials from the state ministry of health have been deployed to the area for on the spot assessment and proper sensitisation of the residents.
The Commissioner appealed to residents of the affected areas to remain calm as necessary measures are in place to curtail further spread of the disease.
The strange illness which has claimed six lives, some others hospitalised has been linked to cholera but which has not been confirmed by the ministry of health.
According to a member of the Oyo state House of Assembly from the area, Hon. Akintunde Olajide the outbreak which first occurred 4 weeks ago at Ariku village in ward 4 eventually spread into Lagun village in ward 6, two weeks ago before it spread to Lagun and other areas in Lagelu local government.
He explained that parts of his immediate action were to investigate the cause of the cholera outbreak adding that investigation revealed that it was due largely to lack of access to clean and potable water.
The Lawmaker maintained that all the boreholes that could provide clean water to the area are dilapidated leading to residents resorting to fetch water from the a nearby stream and few available wells.