Oyo Governor Insists on Restriction of Social Gathering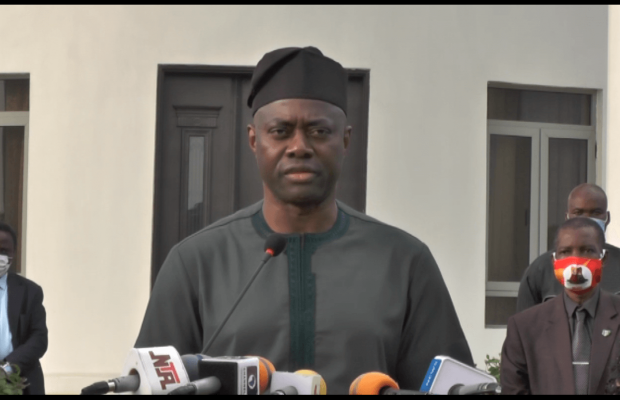 Oyo State Governor, Seyi Makinde says he is still consulting with religious leaders in the state on the plea to reopen religious centres across the state.
Speaking with Journalists at the Government House, Agodi after the Oyo state COVID-19 Task Force meeting, the governor maintained that the ban on social gathering is still in force.
Correspondent Kunle Ojo reports that the Governor revealed that the details of the Company where 38 staff tested positive to COVID-19 would be released tomorrow.
The Governor added that Risk situation analysis would be submitted to him before the end of this month and he will be meeting with the religious leaders before the end of this week to determine when to reopen religious centres in the state 
Makinde said the state Emergency operation centre is currently carrying out a robust investigation on the company where the highest case of coronavirus was detected and contact tracing is already ongoing.
On his part, a member of the task force team, Prof. Temitope Alonge stated that in the space of 48 hours, 25 patients have been discharged from the isolation centres in the state.
The Governor added that Risk situation analysis would be submitted to him before the end of this month and he will be meeting with the religious leaders before the end of this week to determine when to reopen religious centres in the state