COVID-19: Makinde Says No Second Wave in Oyo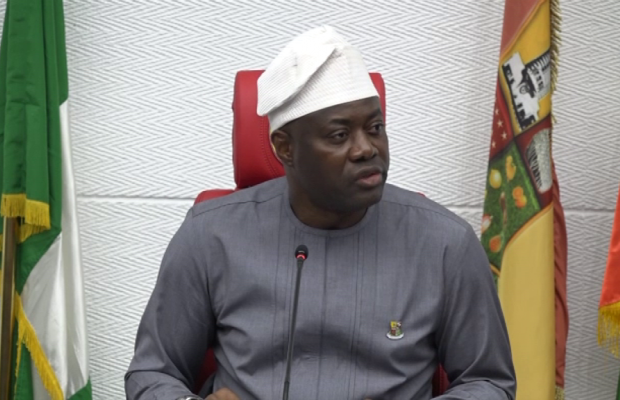 Governor Seyi Makinde of Oyo state has said facts, figures and data available in the state on the current state of the spread of Coronavirus does not indicate a new wave but a continuation of the first outbreak of the pandemic.
Noting that the curve since the outbreak of the pandemic was never flattened, Makinde said the arrangement is in top gear to explore other means of getting more vaccines for the people.
Correspondent Kunle Ojo reports that the Governor, while briefing Newsmen at the Government House added that the state has already opened discussions with certain manufacturers on how it can get as many as possible for the people.
He said the planned 1,800 vaccines to be supplied the state through the federal government is grossly inadequate for the people whose population stands between 7-10 million.
Makinde urged residents to always comply with COVID-19 protocols and take responsibility for their actions.
On the issue of insecurity in the state, Governor Makinde admitted that there are frictions between the Oyo state Security Network Agency codenamed Amotekun and the Nigerian Police, adding that a committee would be set up to resolve the possible frictions and foster cordial work relationship between the security outfits 
He also expressed regret that there were plans in some quarters to ensure the state security outfit Amotekun fail and  cautioned the media against reports that might incite public tension, noting that a secure communication channel for Amotekun would be set up to reduce the spread of false information on the activities of the corps 
In a bid to further address insecurity in the state, the Governor restated that government would duly register members of the Amalgamated Commercial Tricycle and Motorcycle Owners, Repairers and Riders Association of Nigeria, ACOMORAN, and other affiliate associations to properly regulate their activities in order to identify those hiding under the association to disturb the peace of the state.