Lagos Begins Roll Out, Administration, Distribution of COVID Vaccines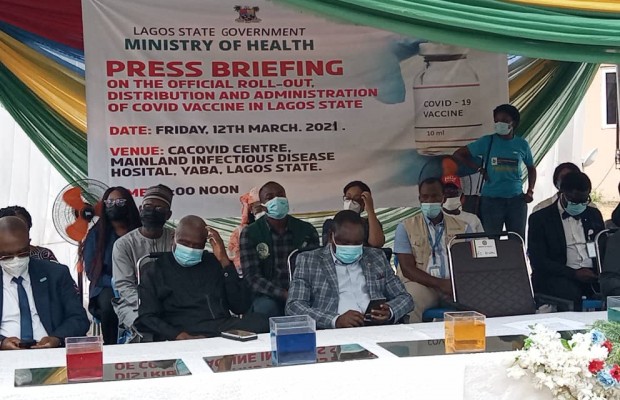 The Lagos State Government has begun the official rollout, distribution and administration of the oxford Astrazeneca COVID-19 vaccines in the state.
Gathered at that the CACOVID centre, mainland infectious disease hospital at the Yaba area of Lagos State are Health professionals in Lagos and indeed outside the shores of Nigeria.
The intent is to flag off the rollout, administration and distribution of the COVID-19 vaccines and as well as chart ways to protect the safety of the Vaccines in the spate of growing doubts and vaccines hesitancy.
The Commissioner for health, Prof Akin Abayomi confirms the receipt of over 500, 000 doses of the Vaccines. He also rolls out the strategy for distribution in the state.
As discussions continued, the Lagos Commissioner for Information Gbenga Omotoso while commending the media urges more awareness efforts.
Also, partners and other health organizations including WHO, UNICEF, NPHCDA and others commend the state government and call for massive Vaccination.