Federal government committed to providing healthcare to Nigerians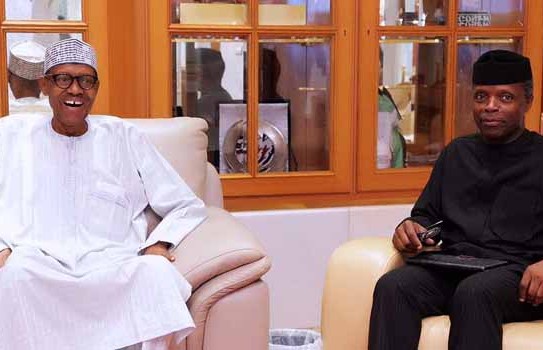 Vice president Prof. Yemi Osibanjo has assured Nigerian residents doctors that president Buhari led administration will continue to provide a conducive atmosphere in the Nigerian hospitals to make them cater to the need of the masses.
---
The vice president stated this in Kaduna during a meeting of the national association of Nigerian resident's doctors.
The vice president Prof. Yemi Osibanjo who was represented by the state minister of health senator Adeleke Mamore said providing a conducive environment, upgrade health care facility in Nigerian hospitals will make the work easier to personnel's and cater the health need of the public.
A chairman house committee on health in Nigeria's house of representative Yusuf Tanko says the national assembly is looking celebrating with the executive to ensure the Nigerian hospitals are equipped so as to reduce or stop the medical tourism.
On his part, the national president of the association of Nigeria's resident's doctors dr Olusegun Olaopa challenged the Nigerian nation to ensure the universal coverage for health noting that only 5% are cover by the national insurance scheme.
Earlier the Nigerian resident's doctors extended the hands of fellowship to an orphanage home and medical outreach to less privilege.