Corona Outbreak: Nigeria Take Precautionary Measures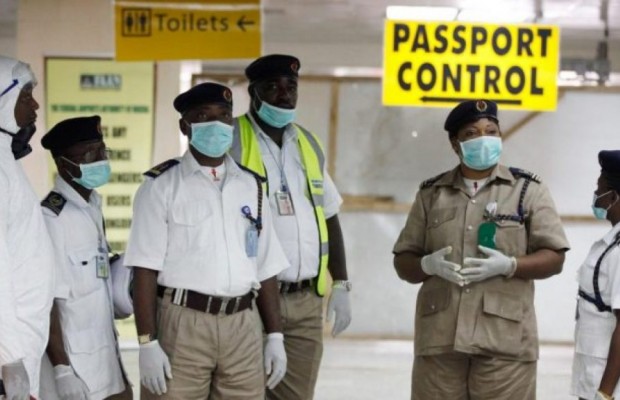 The Federal Government says its taking precautionary measures against a possible outbreak of Coronavirus in Nigeria.
Minister of Health Osagie Ehanire briefed the National Economic Council on steps being taken to avoid importation of the disease into the country.
Statehouse Correspondent Nnabuchi Okey Nnabuchi reports that governor Nasir el-rufai of Kaduna State also  gave a report of his committee, which is reviewing ownership of distribution companies 
The meeting was the first since this year and expectedly, it deliberated upon issues of national importance.
First was a presentation by the Kaduna state governor which is seeking ways to improve the electricity sector for better performance.
The governor lamented the ineffectiveness of the sector, even after privatization saying more need to be done to save the country, about one point seven trillion naira spent every three year to subsidize the distribution companies.
Elrufai also reiterated plans to vire twenty percent of the over ten trillion naira accumulated contributory pension for the development of both the road and rail sectors.
(UPSOUND NASIR EL-RUFAI, GOVERNOR OF KADUNA STATE)
Council also responded to the possible spread of the coronavirus which is ravaging parts of  China and other countries.
Aware that the illness that appears like pneumonia has killed 17 people and made about five hundred and seventy other sick governors, Nigeria is not leaving anything to chance as it precautionary measures.
Governor Rotimi Akeredolu asked Nigerians to report any suspicious cases of an incurable fever or similar symptoms.
Akeredolu also gave an update on the Lassa fever outbreak in the country which has claimed sixteen lives from eighty-four reported cases.
States identified to have the disease include Edo, Kano, Ondo, Ebonyi, and Taraba.
In view of the current health concerns, there is a proposal to upscale some of the hospitals to secondary healthcare for immediate response.
Amidst the concerns in the sectors, Nigeria appears to be advancing towards being polio-free as a report presented to the council showed no new case of polio in the last three and a half years.
Council believes that Nigeria would be certified polio-free by June this year if the status is maintained.
Balances in the excess crude, stabilization and natural resources accounts were also pegged at 321 million US dollars, 31.4 billion naira and 96.9 billion naira respectively.