Abia Governor Tested Positive For COVID-19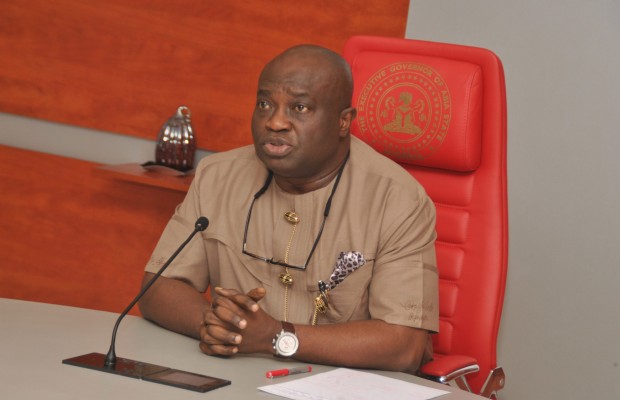 The Abia state governor, Mr Okezie Ikpeazu and members of his cabinet will be going into self-isolation following the confirmation that the governor tested positive to COVID-19.
The governor, whose test sample was taken alongside tested negative at the first stage of the test.
However, when the sample was sent to the NCDC for further scrutiny process, the result came back in the early hours of Monday the 8th of June positive alongside sixty-six others.
Making the total number of fresh COVID-19 cases in the state sixty-seven (67).
According to the press statement signed by the commissioner for information Mr John Okiyi Kalu, the governor has directed his deputy to carry on the with the affairs of governance in the state pending when he will complete his treatment and fit to return to work.
He urges all Abia people not to entertain fear with the assurance of his safe return, he, however, charge them to adhere strictly to the COVID-19 protocols put in place to prevent the spread of the disease.