Tuesday Toast with Linda Osifo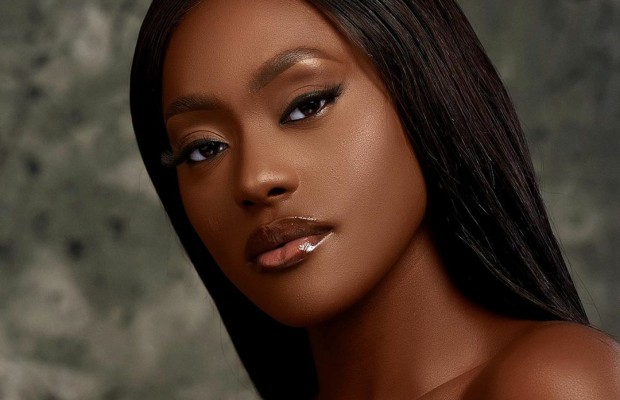 Written By Adanna Onyekara
While the character you see on screen written for adequate portrayal, shows that Linda is always a force to reckon with, it might also mask the fact that she is actually in real life when all the serenren of lights camera action is over, a highly motivated, glowing to the bones, philanthropic, no non-sense, everyday positive energy exuding queen, not just dark-skinned but Black and Proud.
Gutsy, since her breakout role in Ikechukwu Onyeka's directorial piece titled Family Secrets shot in New Jersey, Linda Osifo has a career and a life worth celebrating both on and off our screens, hence we thought, we give a version of 5 things you wish you knew about Linda Osifo, our Tuesday Toast:
1) Nollywood sweetheart as she would later come to be referred to with her lucky number being 7, symbolising positivity and spiritual perfection, celebrates her birthday on the 27th day of the 7th month every year.
2) In 2011 before venturing into the Nigerian movie industry, Linda was first runner-up Miss Nigeria Entertainment Canada and 2nd runner up at the 2011 Miss AfriCanada beauty pageant.
3) Recently nominated for the Toronto International Nollywood Film Festival (TINFF) Awards, In 2015 she was nominated for the ELOY awards for her role in the television series:- Desperate Housewives Africa by Ebonylife TV, An adaptation of the ABC Studio franchise 'Desperate Housewives'
4) Having touched on her pageantry days, we also have to touch a little bit on the fact that she is also a TV host, with 2012's TelAfric 'My Talk Show' and 2017 - 2018's Give 'N' Take 'National Jackpot Game Show' under her hosting belt.
5) Ladies and gentlemen, Linda might be a maker but she's also a giver as she recently celebrated her birthday as she always does by giving, this time in form of seven sets of computers to the Little Saints Orphanage, who were in dire need of a standard ICT structure, on behalf of her foundation - The LAO Foundation an acronym for Love And Oneness.
@adannaonyekara