Nollywood Celebrities with Lasting Relationships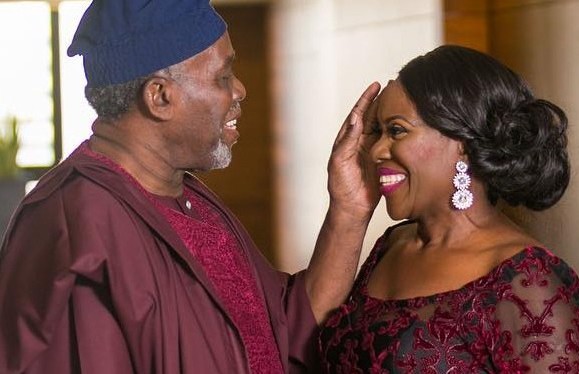 Written by Funke Oshin
It is almost a myth that Nigerian Celebrities, especially in Nollywood do not enjoy blissful relationships. Divorce has turned to normalcy in the entertainment world and this makes one wonder if being a public figure is a taboo in marriage.
Despite all these menaces, there are still a couple of Celebrities who enjoy blissful marriages, especially in the movie industry
Here are 5 NOLLYWOOD stars with their marriages counting over a decade:
Olu Jacobs and Joke Silva
It wouldn't be a hearsay to tag Veteran Nollywood Actors, Joke Silva and Olu Jacob the oldest Nollywood couple. The couple got married in 1989, making it 31 years of a beautiful marriage. Despite the 19 years age difference between them, Olu and Joke Jacobs keep getting stronger and always looking loved up even in public.
They are both blessed with two children and a grandchild.
Omotola Jalade Ekeinde
The Nollywood screen goddess, Omotola Jalade Ekeinde, otherwise called Omosexy has been married for 24 years. Omotola married Captain Matthew Ekeinde in 1996. The couple later held a white ceremony on board while flying from Lagos to Benin in 2001. They are both blessed with four children.
Desmond Elliot
Nollywood Actor, Filmmaker and Politician, Desmond Olushola Elliot got married to his wife, Vicky in 2003 and hasn't been in the news for marriage scandals ever since. He is definitely a testament to the fact that Celebrity marriages work. The Actor and his wife have four children together and will be celebrating 17 years of marriage this year, 2020.
Omoni Oboli
Nigerian Actress, Scriptwriter, Producer and Filmmaker is a perfect depiction of being a career woman and a home keeper. Despite the limelight, the screen goddess has been able to put her family together for 20 years. The Actress in recent years have been showing off her husband and three sons with appraisals and admirations and we can't help but admire her in her Men's world