Emmanuella Reveals Reason She Built a House for Her Mother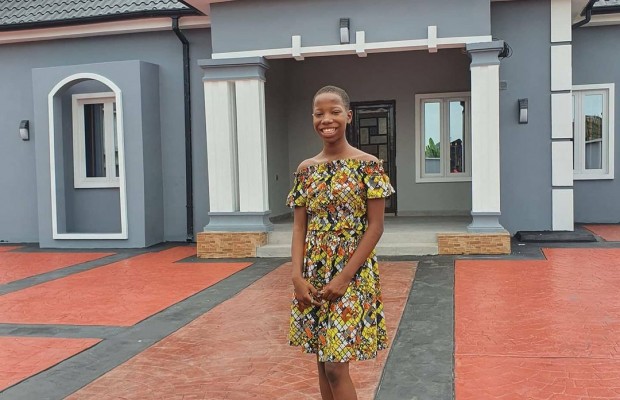 The social media space was on Saturday thrown into a frenzy after young comedian and actress, Emmanuella shared the picture of a house she bought for her mother.
Many were full of praises for young Emmanuella and her uncle and fellow actor Mark Angel for the beautifully-well furnished apartment.
Responding to some critics who felt she should have gotten something for her father too, Emmanuella spoke on what prompted her to give her mum such a massive gift.
In an interview with The PUNCH on a Facebook live interview, she said the house belongs to her two parents as they both live together.
She revealed further that she initially wanted to buy her dad another car, but decided on the house based on the advice of her Mark Angel. 
She said, "I wanted to buy another car for my dad but Uncle Mark now told me to save more money and build the house that I promised my mom. So, I talked with my manager and they built the house and furnished it. See the house now, is it not fine?
"If it is for my mom, it is for everybody; it's for my dad too. My dad is married to my mom. After all, they are living together."
"Everything is God's grace. I never 'experrit'. When God wants to use you, He will use you at the right time,"