Celebrating the richness of the Nigerian Theatre Culture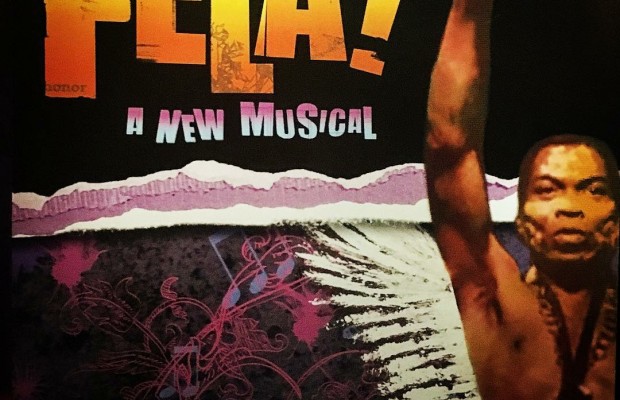 Written by Adanna Onyekara
Whether we like it or not, there's a kind of realness to the theatre; behind the curtains, it's the women, the sweat, the smell, cigarettes or whatever it is that you're smoking, the makeup, the women, yes ladies and gentlemen, I know I mentioned women twice it's a 24/7 adrenaline rush sort of gig.
It's possible you do not have an idea of what you are doing and it won't count, you just join the bandwagon, growing your hair out, chain-smoking pot, drinking God knows what and pushing through it all.
Forget about the theatre snubs guys, most times no crafts needed, the real people would love it and love you because guess what, at the end of the day, no matter their level of education, everybody is looking for something real and in 1945, the Nigeria theatre was no different, it had to be authentic, with a striking sense of mime, traditional drumming, music, folklore and colourful costumes, directed towards an audience, using the Nigerian themes of outstanding folktale, humorous social satire, and the ancient or mythic accounts derived from oral tradition, the plays were performed entirely in the Yoruba language, but maybe understood and relished by speakers of other languages with the aid of a translated summary.
With the portrait of Hubert Ogunde hanging in the National Gallery of Modern Art, in Lagos, the father of contemporary Yoruba theatre or the father of Modern Nigerian Theatre as he's fondly called.
Hubert Adedeji Ogunde was the first to establish a professional road company, meaning a contemporary theatre company in Nigeria, in the year 1945 with changes in the names such as Ogunde's African Music Research Party, to the Ogunde Theatre Party, to Ogunde Concert Party to the then Ogunde Theatre. Lovers of works such as Yoruba Ronu, Africa and God, Aiye, The Tiger's Empire, Strike and Hunger, Bread and Bullet, Jaiyesimi, Mister Johnson, Aropin N'tenia and Ayanmo will understand what I'm talking about, which is why as we go into the theatres today fascinated by artworks such as Saro the musical, Fela the broadway musical, Wakaa the musical and Ada the country, the talent of Nigerian theatre practitioners, and the richness of the Nigerian culture is still such a beauty to behold and trust me when I say the rush you get from that live performance doing what you love is next to none other, up until you fall genuinely in love with a human being then guys, that's just a story for another day.
ADANNA ONYEKARA
@adannaonyekara