Pastor Adeboye's Birthday Message to His Wife and Reactions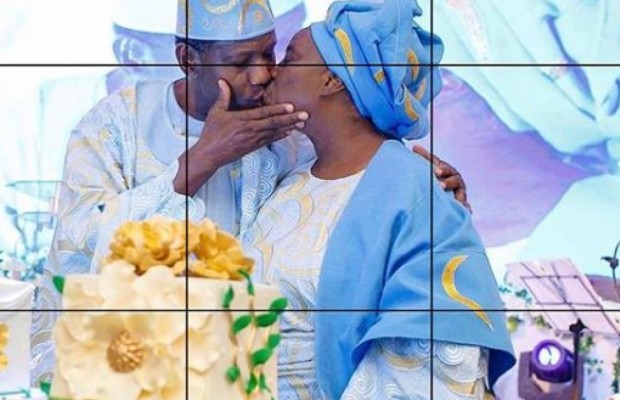 Written By Judith Irenoa
In a special eulogy on the occasion of the 72nd birthday of Folu Adeboye, wife of the general overseer of the Redeemed Christian Church of God, Pastor E.A Adeboye; he among other things described his loving wife as his number 1 fan who doesn't delegate her primary duties to anyone.
He also used the opportunity to advise women, especially young brides to learn from her. He urged wives to be reliable, make up for their husband's weaknesses and be his number 1 cheerleader.
The message angered many on Twitter NG who saw it as yet another advice for women as usual and non for the men. They argued that Christianity supports patriarchy. This was as the G.O in talking about submission alluded that the man is the head of the wife and it is a terrible thing for a man to feel the woman is the head.  Some users on the bird app surmised Christianity supports patriarchy.
Submission many argued if indeed natural to women need not be 'preached' at all times. The constant reminder under any guise they added is because indoctrination depends on constant reinforcement to keep harmful ideologies alive.
They continued that marriage should be a coexistence of two equals, who treat each other with dignity and respect.
On the flip side, some men on the app were excited that the so-called 'woke' women were being reminded of their 'headship'. The argument went back and forth. Some showed loathing for the head and authority of the RCCG. Others agreed there is a flaw with the African culture and not the RCCG when it comes to how women are perceived and treated, especially in marriage,
The lesson in all of these is the need to respect the opinion for others and learn to still remain respectful even when we disagree. The G.O gave advice, what worked for his marriage for 50 years.  With marriages crashing like packs of badly arranged cards these days, his counsel is worth pondering on.