Govt urged to prosecute randy lecturers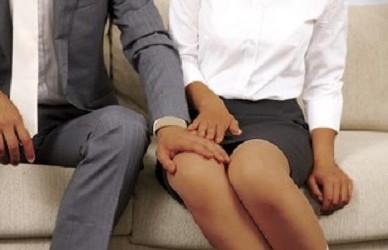 Federal Government has been advised to come up with stringent law against the action of some randy lecturers, who are of the habit of harrassing students, especially the female ones on campus.
---
A Senior Advocate of Nigeria, Victoria Awomolo, who made the appeal in Ibadan while delivering the 2017 matriculation lecture of the University of Ibadan maintained that authorities of various institutions in the country must equally take drastic measures in this regard.
Our correspondent reports that Awomolo said many students, especially females, who failed to accept the advance of such randy lecturers have had their academic calendars elongated while others have their degrees trauncated.
 She enjoined lecturers, who are custodians of the young ones to stop such act of molestation, either sexually or otherwise as the law will soon catch up with any lecturer who refuses to change.
While addressing the students, the Vice Chancellor of the University, Prof. Idowu Olayinka charged the students to be familiar with the code of ethics of the university as any students who contravenes in the provision of the ethics will be dealt with.
Highpoint of the event was the oath of matriculation by the new students with the signing of the register.