Ekiti and the triumph of Omoluabism- Simbo Olorunfemi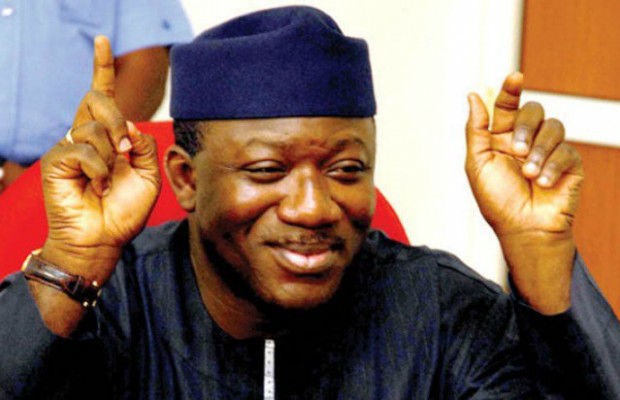 Ekiti is unique in many respects. It must be one of the few states in Nigeria with what can pass as a homogenous configuration in terms of sub-ethnicity and tongue. It is that one state where all but a few of the towns proudly wear the universal surname.
---
Last night, I found Ekiti speaking to me with 2 tongues. Ekiti spoke from Abuja. There he was, the outgoing Governor, orphaned by his record, being hosted to what was called a 'send-off ceremony' by what should pass as the PDP College of Governors, led by Governor Udom. Present were the other stars of the party. What was most telling was the funeral-like nature of the event. It was dark. To see a man who only yesterday had huffed and puffed, intoxicated by power, humbled by the unyielding hands of time. Sobered by the fact that he was being offloaded from the corridor of impunity.
But here am I, in the womb of Ekiti, sucking in the thoughts of those who own tomorrow - the young men and women. These ones are speaking with one voice - reiterating the values of Omoluabi. While the fear that stomach infrastructure might have succeeded in rolling back the spirit of Omoluabi, I find, to the contrary, that the moral codes and values that serve as the substructure of Omoluabi are still firm in the hearts and minds of these young ones.
Many of them still see the world through the eyes of Omoluabism. They hold on to the place of honesty, hard work, unity, parapoism which one cites as a collective consciousness as tools for embracing the future. They continue to firmly believe in education as a tool for self improvement, social mobility and community development. They have refused to lose hope. They hold on to the values of Omoluabism.
So, Ekiti, in spite of a yesterday that is about to fully run its course, is a fountain of hope. She speaks eloquently to the triumph of Omoluabism. She speaks to tomorrow. She speaks to a future brighter than many see. She speaks to hope.