See 4 ways to detect fake news online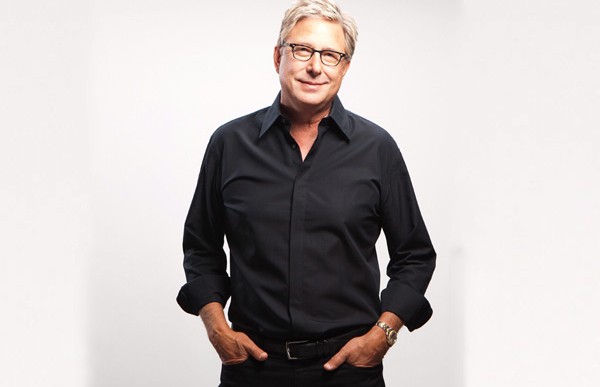 We woke up this morning to the news of the demise of legendary gospel singer, Don Moen. To say I was shocked beyond words will be an understatement, I immediately clicked the link a friend shared on Facebook and behold, it was there in black and white, Don Moen died overnight, cause of death, stomach pain. I immediately sent a text to a friend to confirm but decided to check the authenticity of the news myself before I got a response.
---
A quick search on Google showed some number of people had searched the news but the search result was scanty, too scanty for a star like Pastor Don Moen who is a news breaker. The search result revealed someone had posted the fake report we all saw this morning in 2007 and it had been pulled down by the administrator of the site.
I went back to Facebook and saw different comments, some people lamenting while some were offering condolences, "Hey! Excuse me, Don is still alive mehn".
You will agree that the event of today mirrored what we go through every day. This is the internet age, anyone with a Smartphone/PC and internet can become a journalist over night. Truth be told, till drastic measures are taken, we all will continue to have these overnight journalists who knows nothing about professional ethics thrust fake information in our faces, but while we may not be able to prevent a bird from flying over our head, we certainly can stop it from building a nest there. Below are some ways we can prevent falling victims of fake news and information running all over the social media.1
1. The first thing is to understand that the fact that a website looks good doesn't mean it is genuine. Thanks to blogger platform and it free hosting and more thanks to availability of free template designs all over the web, designing a great website or blog is not so hard and expensive anymore. In fact, the website I saw this morning with the news of Don Moen's death looked like a foreign website, the design has an international standard but I had to look closely, most especially at the articles to know it is just a ruse. So fake can look good too.
 2. Secondly, check the integrity of the website. Someone sitting somewhere without a name can publish just anything to gain traffics, but a website or blog with a name at stake will definitely think twice before doing such because there will be repercussions. www.galaxytvonline is an example of a news website with integrity, Galaxy television can be sued for broadcasting or publishing wrong information; don't you think such a website will be careful to verify every bit of information it shares?
 3. Another thing you can do is to run a Google search or other search engines when in doubt. If the story is true, then there is a great possibility that reputable online media organizations would have published it. But if it is only some unpopular blogs that appear on the search result, then you need more verifications as it may be another fluke invented by those that are desperate to get traffics by all means.
 4. Lastly, don't be passive in your quest to get updated, be active; when you see stories that are too shocking and unbelievable, then maybe you should not just believe it, at least not without actively verifying it authenticity.
 If we all can decide to start verifying information before we believe them, and if we learn to identify fake news website and ignore them, then I am sure all the so called backyard journalists will sit up or quit the business.
To receive constant updates of events happening in the country and around the world, you can follow Galaxy television through these social media channels. On Facebook: https://www.facebook.com/GalaxyTV/, Twitter: @galaxytv and Instagram: @officialgalaxytv