PDP Receives Report on the Review of the 2019 Election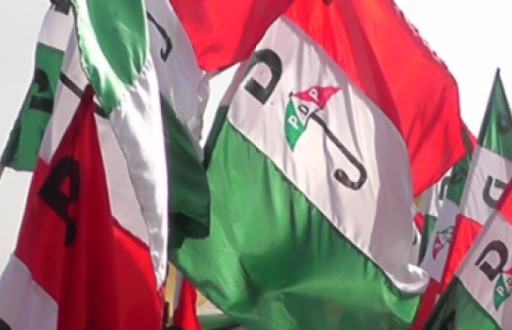 The People's Democratic has received the report of its committee on the review of the 2019 general election.
National chairman of the party Uche Secondus who received the document on behalf of other members of the national working committee in Abuja, Tuesday, urged party members to remain committed to the course of the party in anticipation of a relaunch to power.
Secondus lamented perceived malpractices allegedly perpetrated by the ruling All Progressives Congress during the last general election saying the report will be reviewed and implemented to make PDP stronger.
The Submission of the report marks an end to the review of the general election where the opposition party was defeated by the ruling all progressives congress.
The report, according to the Senator Bala Muhammed-led committee, was based on among other things, the general observation, why the PDP lost the polls and the way forward for them.
It was, however, time, to appraise the party. Party officials called for the party's realignment to forego mistakes of the past and make the PDP stronger for better performance in 2023.
Party members commended the committee for work well done while calling on the youth to get acquainted with the workings of the party for effective participation, as they desire a smooth takeover of the party, to avoid mistakes of the past.
Chairman of the party Uche Secondus said the report will be thoroughly reviewed for implementation
In all, the party faithful agreed that the report will give a strong backing to the PDP's expected victorious outing come 2023 and beyond.